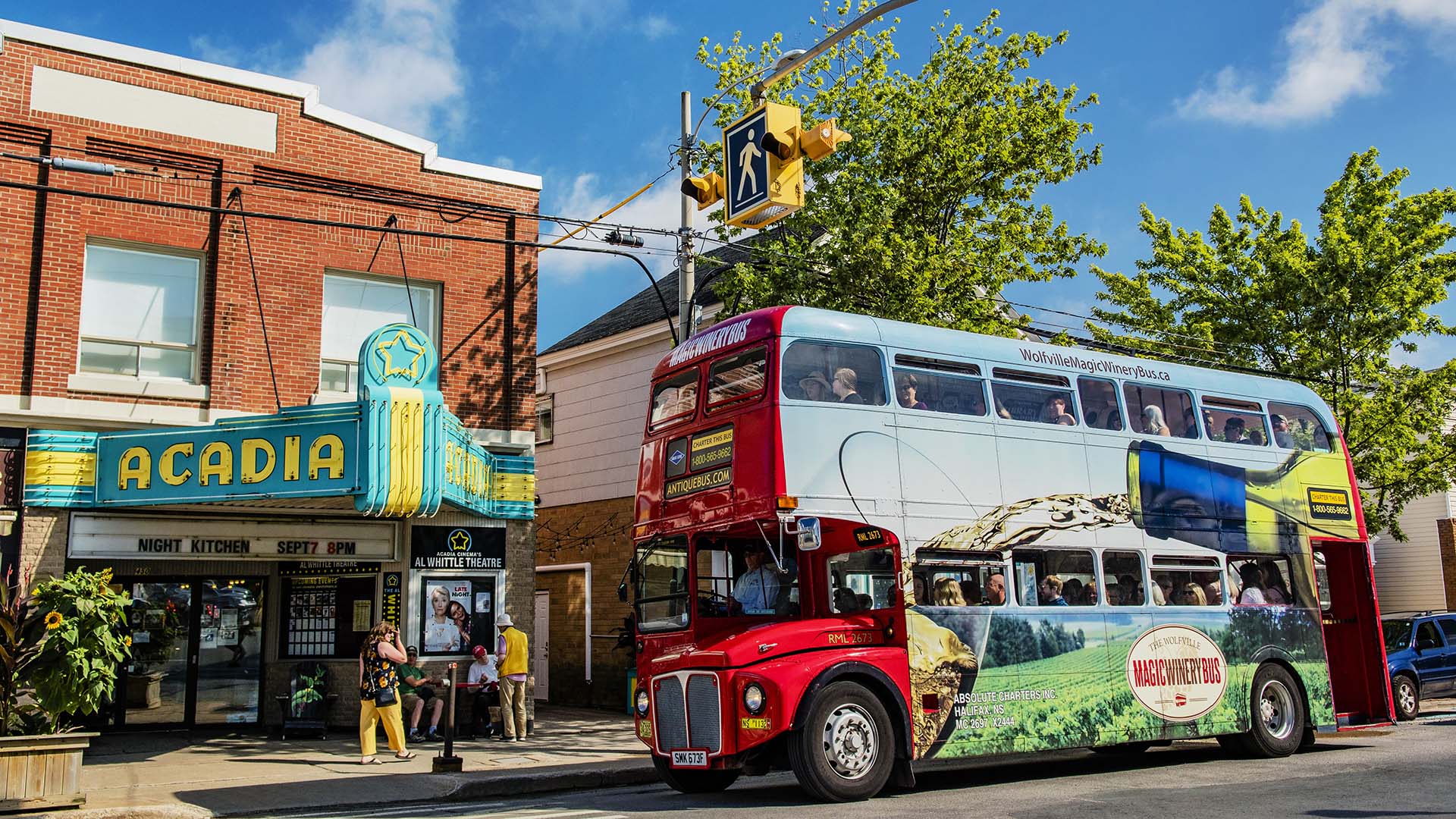 Incredible wineries with unforgettable experiences.
Magic Winery Bus is North America's only wine tour experience on board a traditional British double-decker bus — and so much more. It's visiting multiple captivating destinations in one day and learning from local winemakers. It's tasting fabulous wines and discovering the miraculous terroirs they call home. And  —  to toot our own horn  —  it's a Destination Canada bucket list experience. Find unforgettable views and unmatched hospitality on the Magic Winery Bus.
We also offer charter tour packages for the corporate sector, conferences, and large groups. Learn more about our charter tours.