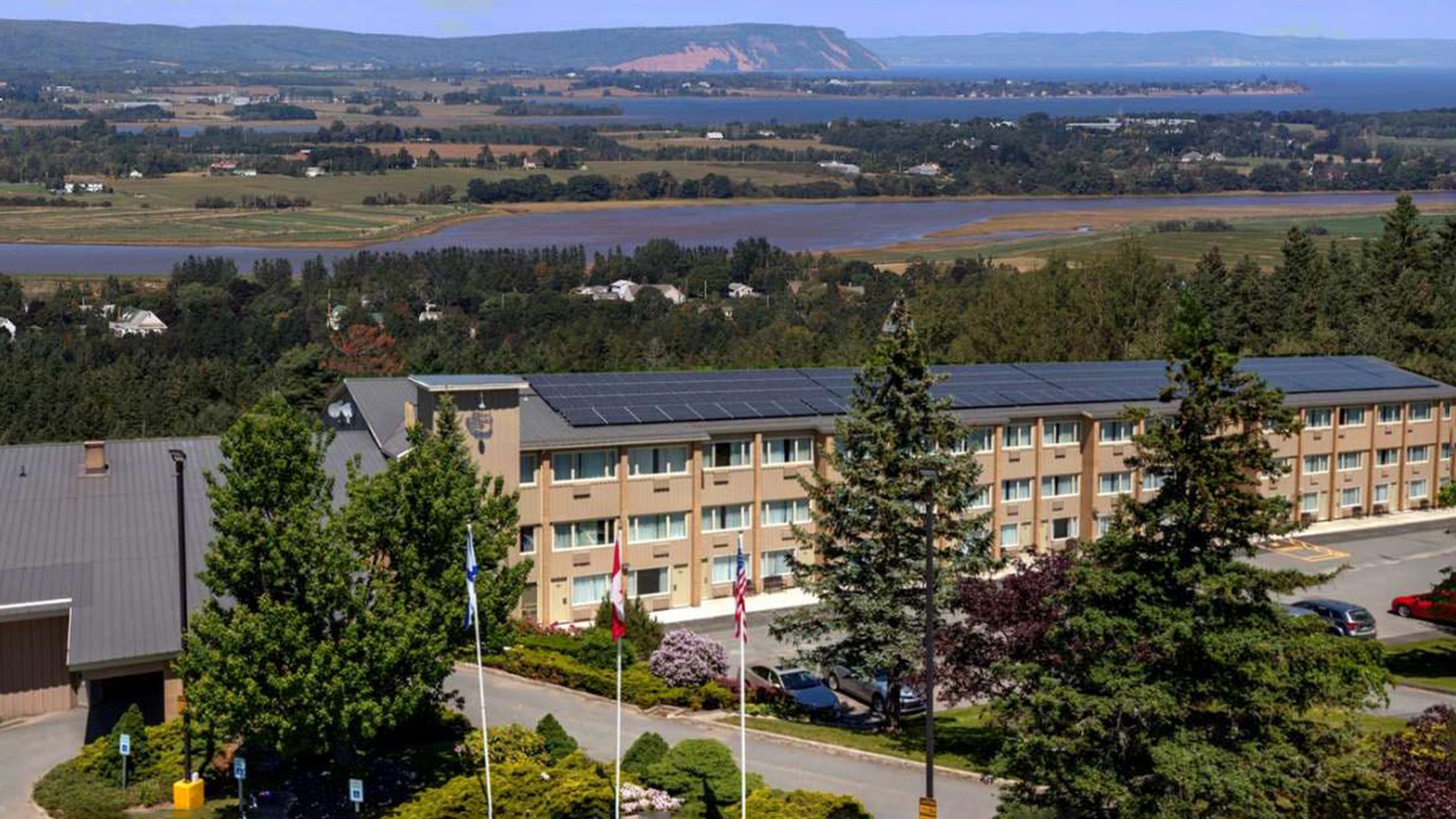 Looking for an exceptional accommodation for your next travel adventure? Discover the Old Orchard Inn, located just outside the charming town of Wolfville, Nova Scotia. We offer a host of amenities and activities perfect for all types of travelers.
Our accommodations include a variety of room types, from comfortable standard rooms to luxury suites, and family-sized accommodations. All of our rooms come equipped with the latest amenities, ensuring that your stay is both comfortable and convenient.
Dining at the Old Orchard Inn is a must-visit experience, with delicious cuisine and stunning views of the Annapolis Valley, sure to please even the most discerning traveler. Whether you're in the mood for a quick bite or a full-course meal, our expert chef has something for everyone.
We also offer a range of outdoor activities ideal for families, including walking and cycling trails, a family fun area with a disc golf course and washer toss pits, and much more. And if you're looking to relax, our stunning pool and spa are the perfect places to unwind.
We are proud to offer a variety of our offerings suited to your every need, striving to provide an exceptional guest experience, each and every time you visit!