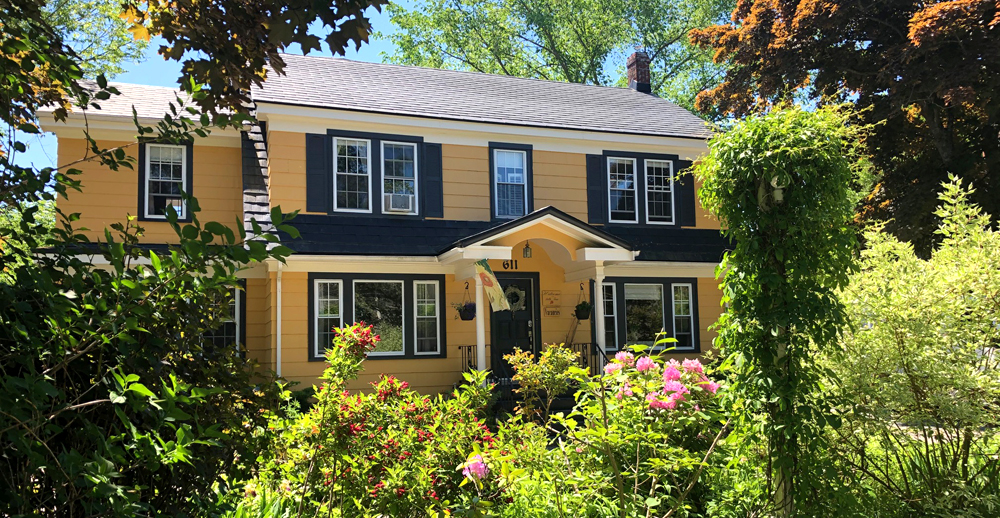 We are a smaller B&B so less contact with other guests. We  provide an Aloe Vera sanitizer made by Barrelling Tides Distillery. We offer hand crafted masks with your donation going to Mental Health Nova Scotia. We have done a deep clean and are confident with maintaining that between guests. If you have any questions, concerns or need some assistance, please call us!
We offer personal WINE TOURS to our guests! Neil will take you around to 3-4 wineries (or breweries) and you can relax an enjoy at your own pace! Call us for more details!
We are located in the beautiful university town of Wolfville, at the heart of Nova Scotia's up and coming wine industry, the Stella Rose Bed & Breakfast is your Canada Select  4.5 star, Nova Scotia Approved, home away from home.
Our three well appointed and tastefully decorated Queen rooms, all with en-suite bathrooms, are equipped with high speed internet, (our Wifi is very powerful and appreciated by many of our Business guests) mini fridges & comfy chairs or recliners for rest and refreshment when you arrive. We also offer free parking. We provide exceptional personal service in a quiet and relaxed setting, and are highly recommended by past guests.