Sun
Mon
Tue
Wed
Thu
Fri
Sat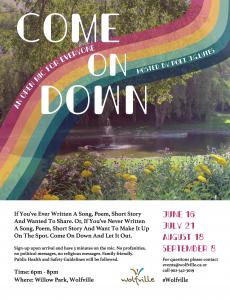 Come on Down is an open mic night, hosted by Poet, J.G. Lutes. If you've ever written a song, poem, short story and wanted to share or if you've never written song, poem, short story and want to make it up on the spot..Come on Down! Once a month, Come on Down is hosted in Willow park from 6pm-8pm...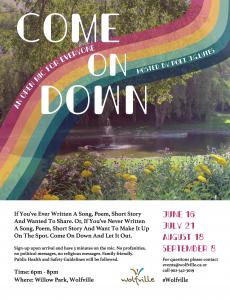 11 Willow Ave
Willow Park
Wolfville, NS
B4P2G5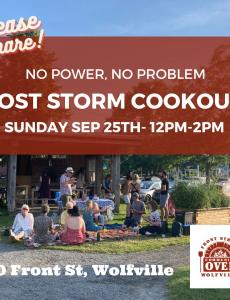 Out of power? Have food to cook, bake, or warm up? Want to reconnect after the storm? Everyone is welcome regardless of your electrical status. The oven will be hot and our amazing firemaster volunteers will be on hand to help you use the oven. Come on down this Sunday from 12pm-2pm.
This event is not organized by the Town of Wolfville.
For more information about this event, contact the organizing host.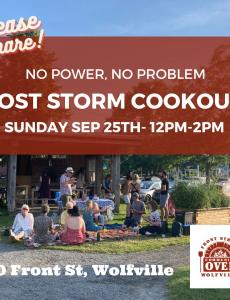 160 Front Street
Robie Tufts Park
Wolfville, NS
B4P1A1