Marcel the Shell with Shoes On
Don't miss this whimsical family show at the Al Whittle….
MARCEL THE SHELL WITH SHOES ON
Sunday, August 21  – 4:00 PM
In 2010, comedian/writer Jenny Slate created Marcel the Shell alongside her friend, director Dean Fleischer Camp. With an endearing, distinctive voice and Chaplin-esque shoes, the one-inch-tall shell took YouTube by storm, earning millions of fans of all ages around the globe, leading to two online shorts, a bestselling book and now this charming feature animated film. Marcel the Shell with Shoes On will make your spirit soar and remind you to enjoy those you love, inhale a bit of fresh air, and respect the earth every second as though it were your very first time.
 TICKETS:
 $10.43 + hst = $12 Cash or debit/credit at the door OR online https://www.eventbrite.ca/
Masks are recommended.
(Watch the trailer…. https://www.youtube.com/watch?v=k98Afd7Nf3Y)
Image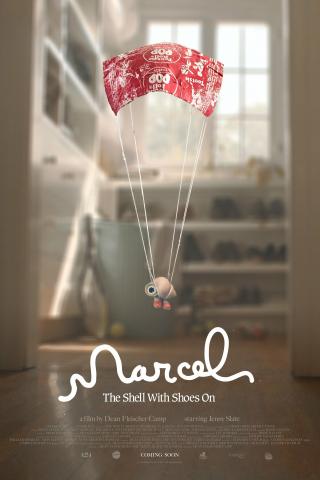 This event is not organized by the Town of Wolfville.
For more information about this event, contact the organizing host.