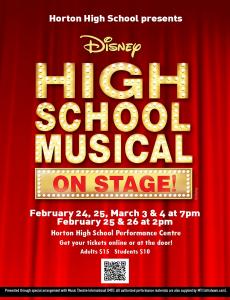 Disney High School Musical On Stage from February 24 - March 4. This will be the school's first musical theatre production since 2018 and we're looking forward to packing our performance centre for what is sure to be a great show! Tickets are on sale now! Adults: $15 Students: $10 Tickets available...
This event is not organized by the Town of Wolfville.
For more information about this event, contact the organizing host.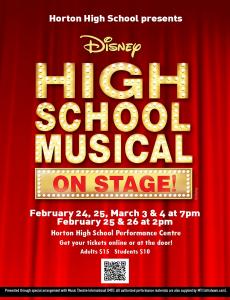 75 Greenwich Road
Wolfville, NS
B4P2R2