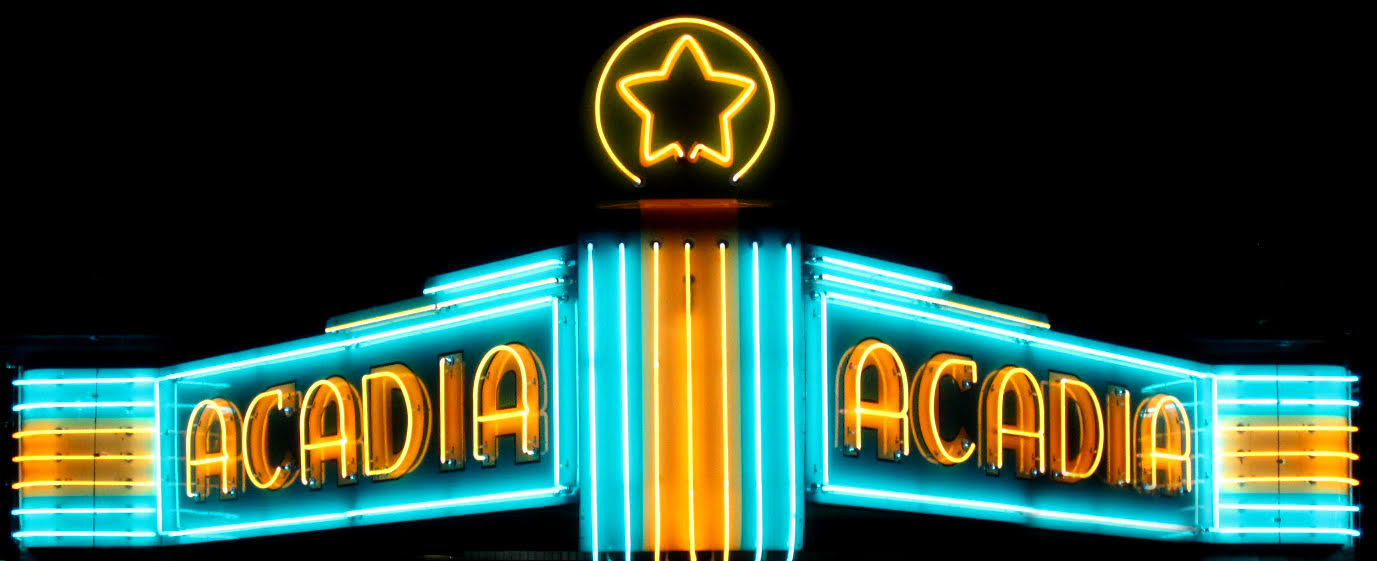 While the Al Whittle Theatre is the newest reincarnation, the site's original life as a theatre venue began in 1911 when Marshall and Ellouise Black established the Opera House on the back of the existing T.E. Hutchinson building. Renamed, refurbished and rebuilt over the years, it became the Orpheum Theatre (1923), the Acadia Theatre (1947), Acadia Cinema (1953) which morphed into the Acadia Twin Cinemas (1986), and finally the Acadia Cinemas (a tri-plex, 1997), which closed when Al Whittle, manager of 47 years, retired in 2000. The Acadia Cinema Cooperative Ltd. opened the doors of the Al Whittle Theatre with an anchor-tenant Fundy Film Society screening on November 7, 2004.
Our Mission
The Acadia Cinema Co-operative Ltd. exists to encourage, support and sustain Nova Scotia's cultural community by providing, operating and continually improving affordable state-of-the art facilities in the historic Acadia Cinema building (a Provincial and Municipal Heritage building since 2018) on Main Street in Wolfville. Our facilities are:
Al Whittle Theatre, a 160 soft-seat venue;
Studio-Z, a multi-purpose smaller venue;
Jack's Gallery, a theatre lobby art gallery
Serving the Annapolis Valley and beyond, this unique community-based non-profit co-operative provides an innovative, sought-after cultural complex to facilitate and stimulate cultural activity year-round, encouraging and attracting the broadest range of presenters and presentations.