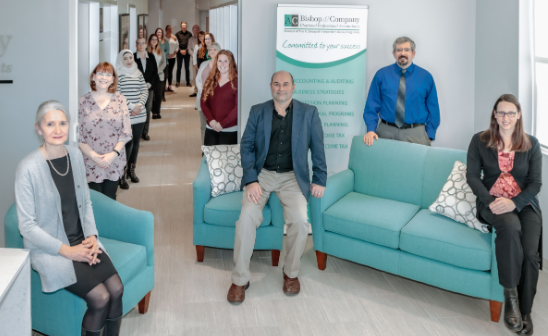 Bishop & Company has been committed to client success for over 30 years. Founded by retired partner Raymond Bishop in 1982, the Firm is now led by partners Greg Miller, Loretta Kalkman, Jocelyne Dumaresq, and Justin Strong. With a staff compliment of 20 people, the Firm provides a wide range of professional services in the areas of audit & assurance, taxation, business information technology, succession & estate planning, business advisory and risk management.
The Firm's foundation was built within the Agriculture and Rural Business sector and the Ag team understands its specific needs and challenges and provides solutions that work.
With a strong team of tax advisors, Bishop & Company provides tax services to individuals, businesses and other professional firms throughout Southwest Nova Scotia and Halifax.