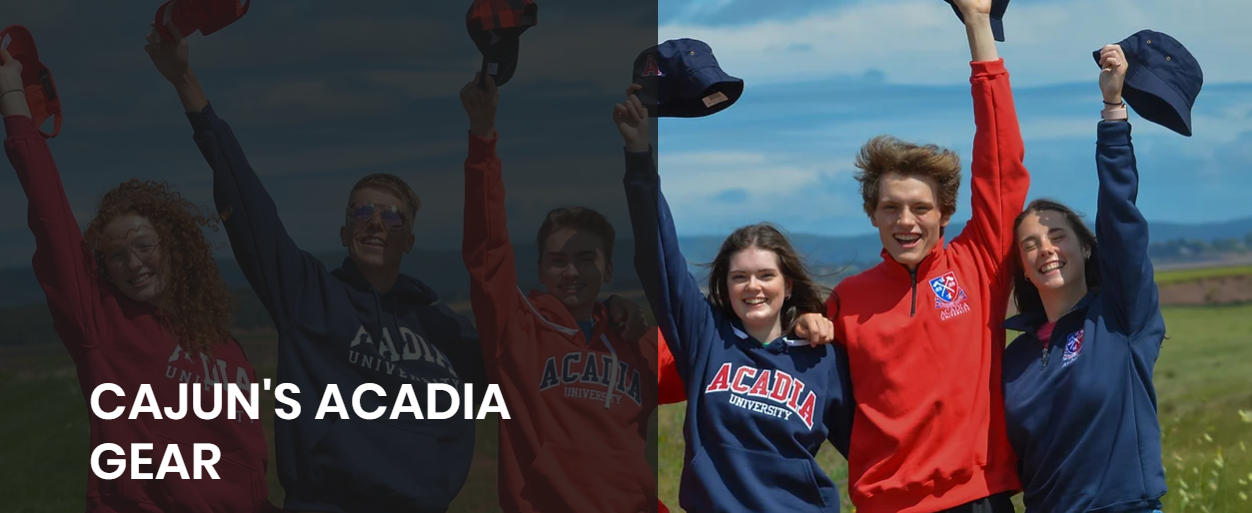 Looking for Acadia Gear? 
Then Cajun's is your spot!
We've been the top spot for Acadia gear, with the widest selection and best prices, for decades and you can feel good that you're supporting students when you shop here.  Grab a soft cozy hoodie to crawl into for that 8:30am class, that snazzy ¼ zip for presentations, or a lanyard so you won't lose your keys!! Everything you could need is right here. Come visit us in the SUB or browse online. Go Acadia!