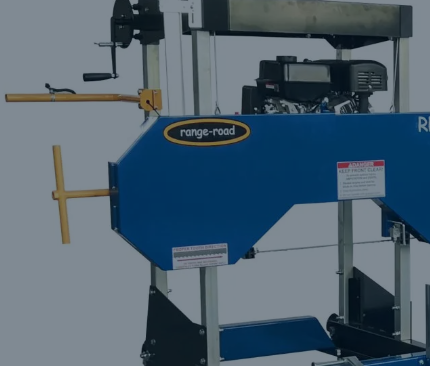 Range Road Enterprises is a small family run Canadian company that started out when two guys with bad backs thought there must be a better, affordable way to cut and split wood, in 2011 we were selling Log Splitters and started looking at ideas on how to make them better.  This led us to developing our first basic processor, we started working with a Chinese factory and our first model – The RR1000 was born, a 6HP, 6 Ton Firewood Processor that worked extremely well, all of these units are still out there working great.

The RR1000 went through a few changes and ended up as a 9HP 6 Ton unit and because this is Canada and bigger is better we developed a new unit, the RR2000 that would handle 16" logs and had a conveyor, with input from our customers we made a few changes to the body and conveyor and we had the RR2500.
At this time we made the decision that to look after our customers properly we needed to have local dealers that people could go to for demo's, purchasing, support and replacement parts.