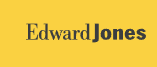 As a seasoned entrepreneur and financial advisor, I have a proven track record of success in both the technology and financial services industries. After spending 18 years in British Columbia building two successful technology companies, my wife and I made the decision to return home to Nova Scotia to raise our daughter, Riley. We settled in the beautiful Annapolis Valley where I started my career in financial services in 2015.

Driven by my passion for investing and helping people meet their unique, long-term financial goals, I quickly found my footing in this new career path. In 2016, I opened my Edward Jones office in Wolfville, where I have been able to provide top-notch financial advice and services to my clients.

In 2017, my branch office administrator, Vicki Ruest, joined my team, bringing over a decade of industry experience with her. Together, we have been able to provide our clients with personalized and comprehensive financial solutions that have helped them achieve their financial goals.

As a highly skilled and dedicated financial advisor, I am committed to providing the best possible service to my clients. With my extensive knowledge of the industry, coupled with my experience as an entrepreneur, I am well-equipped to help my clients navigate the complex world of finance and make informed decisions that will benefit them in the long run.