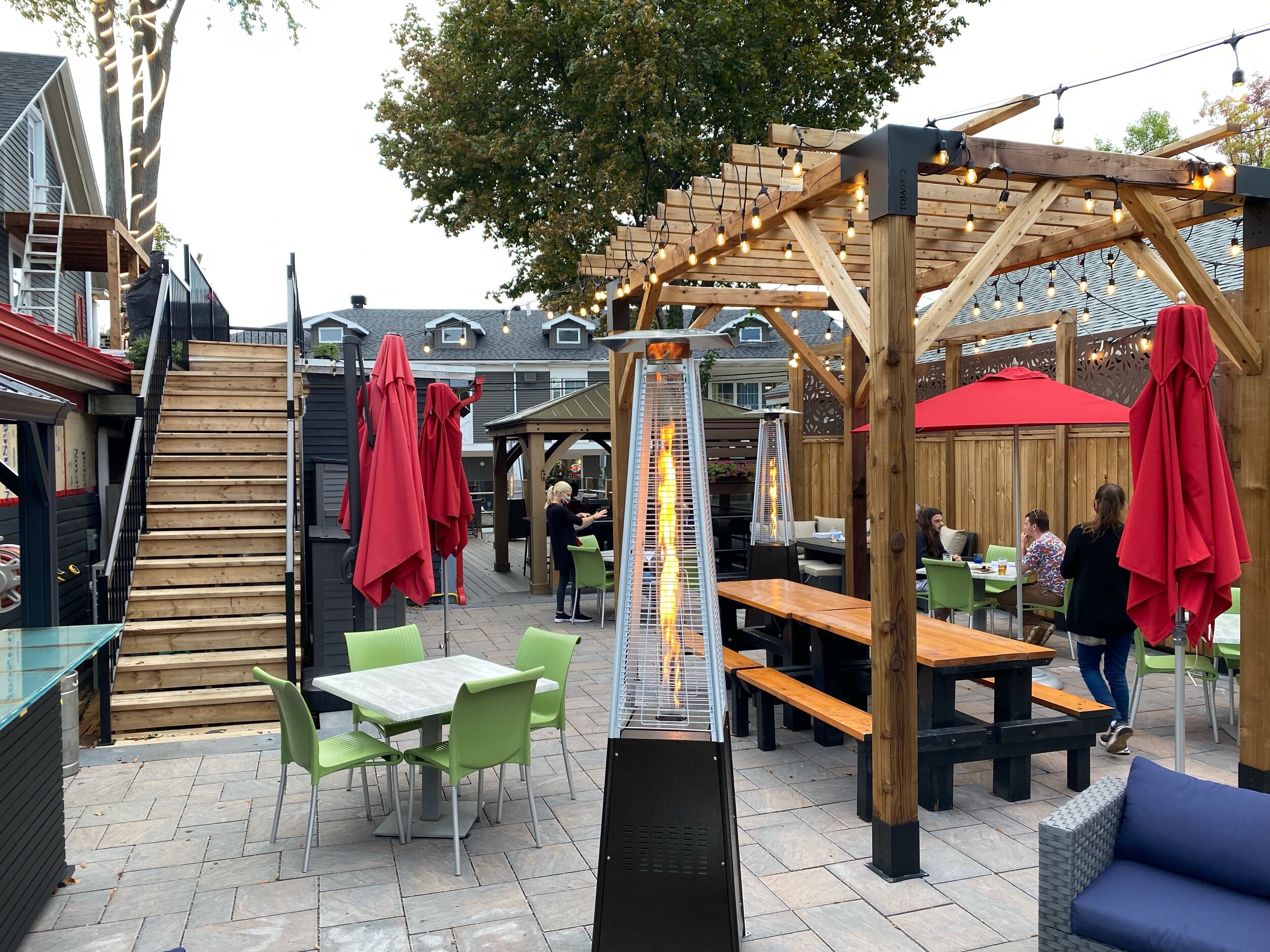 Terra Rossa, originally from Charlottetown PEI, made the move to their new home in Wolfville for many reasons related to Covid 19 in the spring of 2021. Both Charlottetown and Wolfville are beautiful locations surrounded by local farmers, fishermen and purveyors. This is every Chef's dream, and in order to keep that dream alive it was simply a business decision to make the move from PEI to NS before it was too late.
By purchasing our building from renowned Chef Michael Howell and his wife Mary Hartwell, we hope to keep the culinary torch burning at 117 Front street in Wolfville. Loading up everything lock, stock, and barrel at our restaurant in Charlottetown and moving over to the Annapolis Valley was done in a matter of days. The old saying "When one door closes, another one opens" could not be truer for us.
Chef Bill Pratt did not give up no matter how bad the Covid pandemic hit us. He simply adapted to stay in the restaurant game that he loves so much. With this new venture, we are going to delve further into the Italian culture. Starting with making fresh pastas from scratch, and purchasing an Italian Massi Forni Pizza oven from Italy for our thin crust artisanal pizzas will bring in some classics.
Our goal is to create outstanding Italian comfort food that is affordable for all to enjoy. With the expansion of our patio, we hope to create a fun space for everyone to hang out at as well.
With our new location in Nova Scotia, we wanted to start fresh with a new name and beginning, while still hanging onto our old roots. With this in mind, we simply shortened Terra Rossa to TR and used the Italian name Trattoria instead of restaurant to describe our style of simple Italian food done well.
We look forward to greeting you soon
Ciao